,

July 2021 was one for the history books! We are still marveling at all the LORD did in us personally, our family and our community. We are excited to share some of that with you!
We have three updates and a prayer request to share with you from July.
🗓 July Summons: Two Special Weekends in July
IHOPKC hosted what is now infamously known as "Two Special Weekends in July," which ended up extending through the entire month.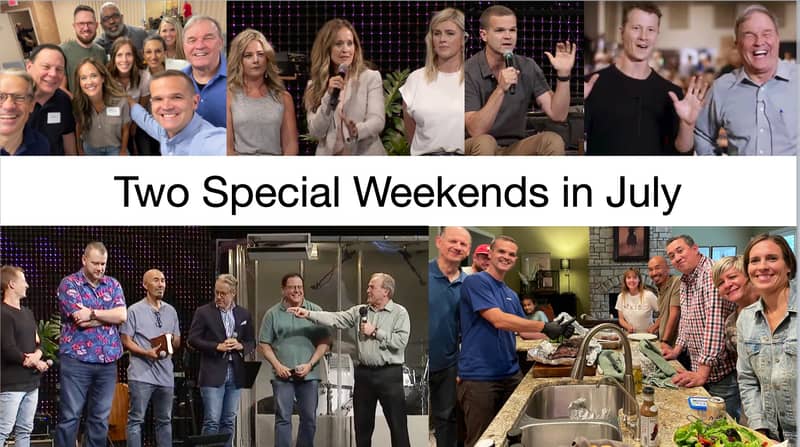 The first two weeks in July, Francis Chan, Andy Byrd, Eric Metaxas, Ken Fish, Chris Reed, and their families, descended upon Kansas City to spend time with us and to join us in the place of prayer.
This convergence was not organized by us, nor was there a stated agenda, plan, or strategy, yet it was clear over our time that the LORD summoned these five men, each representing a different stream in the Body of Christ.
The first weekend of nightly meetings opened with Eric Metaxas, the New York Times Bestselling author, discussing his prophetically signifiant book on Bonhoeffer with Mike Bickle and Francis Chan interviewing him.
But even before that conversation began, Francis made a noteworthy statement related to that first day that these six men —Francis, Andy, Eric, Ken, Chris and Mike— met together in all-day private meetings, calling it "the most signifiant day of his life."
The following evenings were filled with more interviews, panels and powerful prophetic ministry, imparting courage to all gathered, that we would put our trust in God in these tumultuous days and continue to reach and stand for one another in love.
The second week, the LORD summoned all of us through a message from Mike Bickle to arise and listen to what the prophetic Scripture says concerning the future of the Jewish people and the kings of the earth. It was a powerful and sober call.
This second week, Dana and I were part of continued conversation with these ministries and others seeking the LORD's heart together, hearing each other's story, sharing meals together and ministering to one another.
I introduced Francis and Lisa Chan to the best BBQ in KC, mine! 😋
It was an extraordinary time and there is much to say, but one general summary statement would be:
The Lord is zealously bringing His Body together, and inviting us into embracing costly truths in Scripture and costly unity together, that we might hand our children and the next generation that which will strengthen, stabilize and enable them to thrive in the days ahead.
👉🏻 Eric Metaxas discussed his time and experience at IHOPKC in two segments on his Eric Metaxas Show. You can watch both of those videos by clicking here.

You can watch all of the public gatherings from these two weekends here.
🏕Summer Camps
Over the latter part of July, our four kids went to IHOP camps (Signs and Wonders and ATC) and were really met by the LORD, each of them touched in powerful ways.
Just a few weeks later, they all went to my old camp stomping grounds in Avant, OK., Shepherd's Fold Ranch (SFR), where I became a Christ-follower and served for many years on staff. Again, the Lord stirred and strengthened each of them in their love and commitment to Him.
It was such a gift to discover that many of our kids new friends were children of dear friends of mine from 25+ years ago!
Words can't express how grateful we are to the LORD for awakening and leading their hearts closer to Him through both of these camps.
🚀 Fall School & Conference Launch
Dana and I are hard at work in intercession in the prayer room and preparing for an amazing group of IHOPU students to lead in the prayer room and the classroom.
We are also at the center of prepping for and leading at our interactive, prophetic Return Conference, this September 16-18.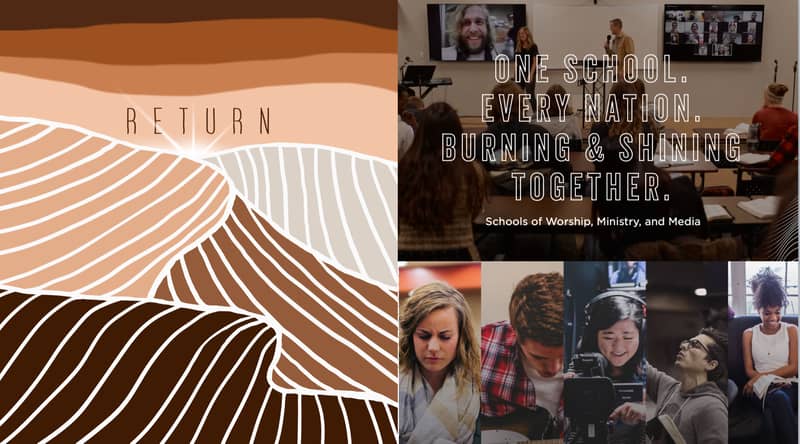 🙏🏻Prayer Request: 21 in 2021
, will you unite with us in prayer and ask God to add 21 new monthly partners to join us in ministry this year? For 22 years, the LORD has stirred hearts to join us who have a passion to serve the Great Commission through 24/7 prayer and proclamation of Christ's beauty and return.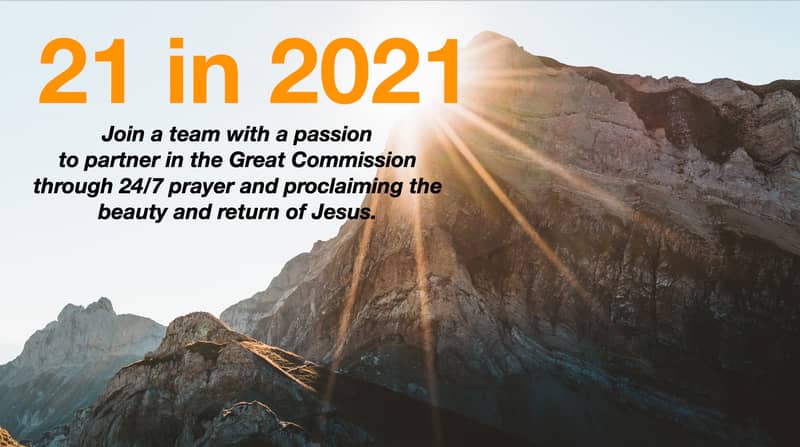 We have a zeal to be faithful to this call to full-time ministry and believe God will stir others to join our team so that together we can serve this generation in prayer and discipleship. More details to come about this campaign to raise 21 new partners in 2021!
Maranatha,
Matt