Dear ,
As promised in our previous newsletter, we are very excited to share some of the ministry fruit from 2020 made possible by an amazing partnership team.
But before we jump into that, here is a quick family update.
FAMILY Update ♥️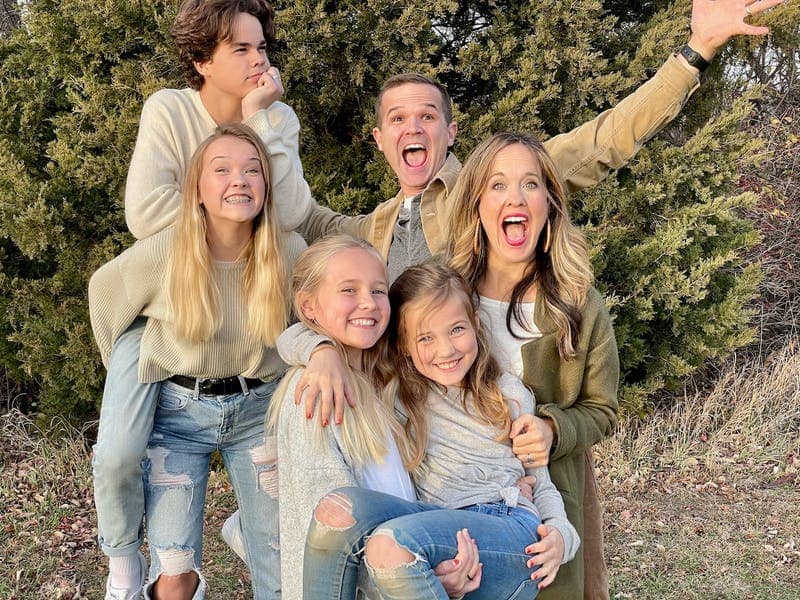 In a year of so much disruption, our hearts are grateful to the Lord for the closeness we've experienced with our kids. What a joy they each are to us!
Maddie, 16, is driving, taking college classes, about to start her first job at Trader Joe's, loves Jesus deeply and leads and loves others so well.
David, 14, grew like a foot in lock down :), plays guitar, drums, and keys, is a hard worker, keeps us laughing, and is so responsive to theLord and His Word.
Avi, 11, also grew a ton this year, loves worship, singing, friendships and is a shining light in her hunger for the Lord.
Phoebe, 9, looks up to her siblings but also holds her own 😁, loves time with her family and has such a tender and sincere love for Jesus.
The Sprint 🏃‍♂️💨
As early summer came, Dana and I and the IHOPU leadership team engaged in a two week-long "design sprint" where we sought the LORD for what was on His heart for the university and how to serve the students and the larger Body of Christ to treasure God's word, enjoy prayer, and love Christ's return.
While many were in an understandable state of pause, and waiting to see how things were going to impact their lives, we put our feet on the gas––building something brand new at IHOPU.
The Launch 🚀
With the abundance of the grace of God, our amazing IHOPU team ,and long hours through the summer we launched a new global classroom experience at IHOPU.
In this short video, I attempt to convey this amazing accomplishment of our team where we now bring students from all over the world into our live classrooms and prayer times, interacting with them through new technology.
Additionally, Dana and I invested our time in building the first elements of the IHOPU Practicum, which is the corporate prayer experience for our students.
Our job was to equip the teams and their coaches with the aim of strengthening their participation, enjoyment, and leadership in corporate prayer and worship. We did this by creating online videos, study guides and weekly resources we call prayer primers.
In addition to this, Dana and I also taught three full-time classes between the two of us, Growing in Prayer, the Psalms, and Song of Songs. We learned so much this Fall discovering how to engage students meaningfully both on campus and online in an integrated classroom across nations and time zones.
Between the prayer curriculum and the three classes, we recorded, edited, and published over 55 power-packed videos.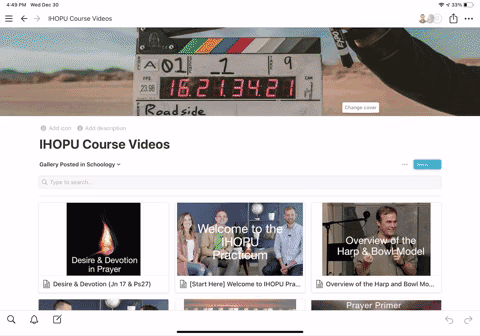 We could not have made this dramatic and powerful change in our school, impacting scores of students across our nation and the nations of the earth, without our partnership team.
Looking Ahead to 2021 🔭
Dana and I are convinced that 2020 marked a unique beginning of an era in which the world will never be the same again. The intensity of the hour and age we live in is accelerating and by the grace of God we want to partner with all that is in his heart as missionaries given to prayer and preparation for Christ's glorious return.
Will you help us?
Your year-end gift and/or decision to partner with us on a monthly basis is so significant and enabling us to continue what we do in prayer, the word, and equipping. This is the beauty of your partnership.
Until He Comes,
Matt & Dana
PS - If you missed any of our previous updates, click here to see them now.